What My Customers Say
"Julie, thank you so much for getting the feeder to us in time for Ralph's 90th birthday.
We (under cover of dark) hung it outside his window the night before the party, and when he opened his curtains in the front window that morning, the birds were already all over it.
He was enchanted, and it was a highlight of his day. Thank you again for taking the extra effort to get it to us in time."
M.R. in York, PA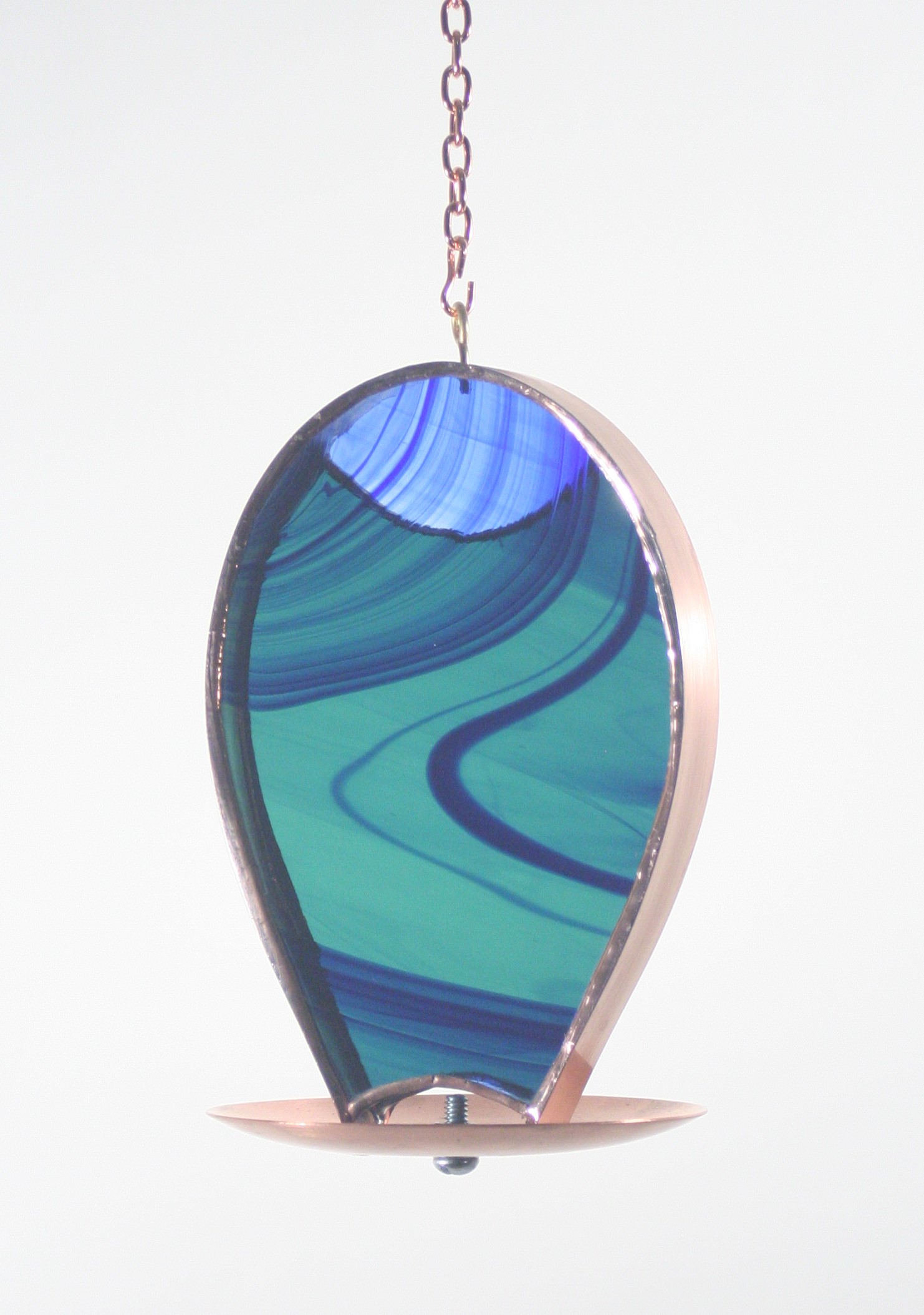 Dinner for Two
shown in Blue/Green
Dinner for Two
The Dinner for Two combines sparkling stained glass with durable copper to create a bird feeder that is both beautiful for the owner and bountiful for the birds. Approx. 7-1/2 in. high x 5 in. wide x 5 in. deep.
Birds: Depending upon your location, cardinals, chickadees, gold finches, nut hatches and other small seed eating birds will flock to this stained glass bird feeder.
Added Features: Drain holes in the solid copper tray keep the seed dry. Fills from the top back. This tray feeder is also great for those small spaces where a big feeder doesn't fit.
Special Gift Idea: Many people have given the "Dinner for Two" bird feeder as a wedding or anniversary gift to a young couple and have included money or a gift certificate for dinner for the two of them.
Color Available:
Blue/Green: Cobalt blue swirls slice through rich teal green stained glass for a knock out combination that blends well with any garden style.
Cobalt Blue: Cobalt blue swirls look great in any garden. This is a great color to give to that special guy on your gift list.
Dinner for Two
$89